There is no time for sleeping-in here. The urgency of daylight is evident as local construction workers meander wave marks  and dodge darting iguana's on three speed banana seat Schwinns in front of the villa at 6 am. I cautiously tip toe across the teak floor, ever so careful not to disturb the scorpion that has eluded his shadowy den. Bleary eyed, making a fresh ground local Arabaica coffee to watch the sun crest the horizon, out a distance where the waves crash upon the reef protecting this magnificent fishery. Amazing colors of pure excitement match the anticipation as I string up my 9 weight and assorted collection of last minute tied Gotchas and Bonefish Bitters, this is San Pedro and it is nothing short of an any Midwesterners salt water fantasy. Bonefish are plentiful out the front door. Tarpon will take a short water taxi, while permit make their occasional appearance to heighten your blood pressure. The people are pleasant and welcoming, smiles are contagious and genuine. For the epicurious, food is beyond imagination, Conch Ceviche will ruin you. I won't even consider ordering it anywhere else.

This was back in 2001, how I got there was nothing short of miraculous- Let's just say I met a former marine/sniper on the Muskegon river with a 16'Clacka from Chicago who then met and fell in love with a co-worker of mine, sold his Harley, Drift boat and Hummer to fly us all to Belize to get married on the sandy beaches under an altar made of palm frons in exchange for his T3. It is vividly etched in my memory because much like this resource, I had just cleaned up my life and got off the streets and kicked the bad habits that would have kept me spiraling down into the abyss. The Belizean government saw the beauty in the second largest coral reef (185 miles) that extends beyond the  length of its shoreline and many snorkelers travel from across the globe to swim with a variety of reef fishes including nurse sharks and barracuda. The area is not unlike any other Central American state, hurricanes routinely purge the mangroves and estuaries, construction can be akin to witnessing chameleons giving birth. The Bonefish Tarpon Trust has diligently worked in this region to spread the conservation practice of C&R since 2010. Other Central American countries have followed the model, more should pay attention to the millions of tourist dollars fly fishing provides for a community.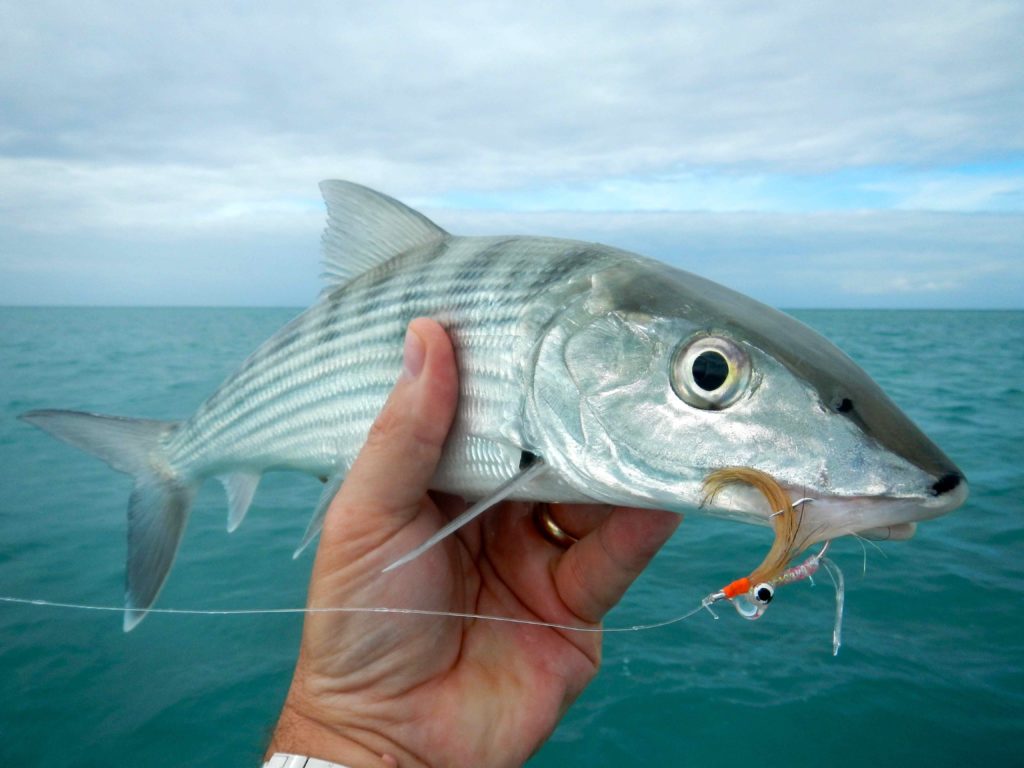 I have since travelled to Saint Maarten, DWI and had experienced catching juvenile tarpon waiting for shrimp carried out the with the tide under the Blue Bridge in Simpson Bay. Among the broken glass and plastic bottles that adorn decades old fishing nets on the large man-made monoliths, I fished with locals who ran a #40 LINE  around the bottom of a 5 gallon bucket and chucked out bait on large circle hooks. When I hooked my first 15 pound tarpon on a chartreuse Lefty Deceiver, my new found fishing buddy yelled "Sabado! SABADO!!"  Did that mean good? Bad? Faster? My rusty Spanglish soon gathered it referred to the species of fish, but also meant table fare. The non-paid guide sprang from rock to rock with the agility of a deft iguana who basks in the sun on these very rocks mid-day, grabbing my line and pulling in my fly line and quickly breaking off my much lighter leader. After a few "Gracias, mucho gracias" I thanked him for the assist & moved further down the channel to have my own area. The realization set in that these guys aren't down here for the mere sport of tagging into a leaping Silver King.
Fall of 2018, post Hurricane Irma, we went to Melbourne, FL and experienced the Banana/Indian River with Captain Rick Worman of FLATLINE Guide Service. We immediately clicked as he poled the skiff into little inlets and we hooked a few #60-75 poon, decent black drum, and redfish and we talked conservation, politics of the region and the overwhelming amount of sewage that has contributed to algae bloom we saw in the north section of the estuary. A year later, I went back to see a definite lack of fishing due to the RED TIDE and I immediately felt the same gut wrenching feeling Capt. Rick has when he is on the water. Fish are showing up dead by the thousands. The Ocean is crying for our help, from many facets of the world. There is no time to sleep on this one.
Reach out and do your part at bullsugar.org
A few months ago,  AFFTA, The American Fly Fishing Trade Association was running a guide essay competition to raise awareness to the various crisis happening in our salt water resources- I entered, but did not make the final cut. The competition among those of us who are passionate about or resources is a fierce & beneficial. Look forward to the winning entry. Tonight we head out to attend local F3T in hopes to see others knee deep in conservation projects near and far.
In the not too distant future, there is the real possibility of anglers who wade in Northern Michigan's cold waters to have the opportunity to catch a once native Arctic Grayling. Imagine the potential. Rewriting history in our lifetime. This is truly Epic.
Walking through a dense fog in early morning, you can feel the dew brush off the ferns as you meander through poplar, birch and cedar fens, the aroma of promise and wet forest floor meet your anticipation of fish rising as you reach the river. As early as 2025, one may have the opportunity to catch brook, brown, rainbow trout and Grayling in the Jordan, Maple, Pigeon or Manistee Rivers.
This Project is one part science, one part fantasy and two parts funding. The research is being conducted at MSU fish rearing facility where Nicole Watson, PhD, is doing what she claims to be her dream job. It is better to see her face in person as it lights up when she talks about how she went to the Chena River, Alaska, to fish and pick up her babies to bring back to Michigan. Small trials as they packed a couple hundred eggs in a small cooler with gel-packs that should have been 'cool' to go through TSA, but not once they melted and turned to liquid, jeopardizing the livelihood of a yet future char offspring. She is a very intelligent, bright,  personable scientist, as well as a very fishy chick- you can tell that in a few moments just by chatting with her. We met a few years ago on the Upper Manistee when her and Tom- her husband of 12 years- were about to embark on a midnight mousing trip and we exchanged benevolent wishes and steelhead migratory research she was working on at the time. This Grayling Project is like a dream come true. Think about it- we are hoping to find a river that can suitably sustain a species that has been extirpated from its once native waters. A few factors made this happen nearly 100 years ago. As the lumber era boomed and white pine stands were toppled and shuttled down the rivers each spring, we eroded naturally protected banks and introduced more sediment to the watershed. Combined with loss of habitat and spawning grounds, the Grayling were reportedly very easy to catch, often, three or four at a time on one line. The last Grayling was reportedly caught in 1936 in the Otter River of the Upper Peninsula. The Michigan Department of Natural Resources has attempted to re-introduce Grayling back in the 80's. Some dozen kettle lakes and small rivers near Pigeon River Country were used to rear 145,000 yearling for control sites, but disease and infection, perhaps predation wiped them out in a couple years. What makes this attempt more valid? Where is the funding coming from? Why is the DNR behind it?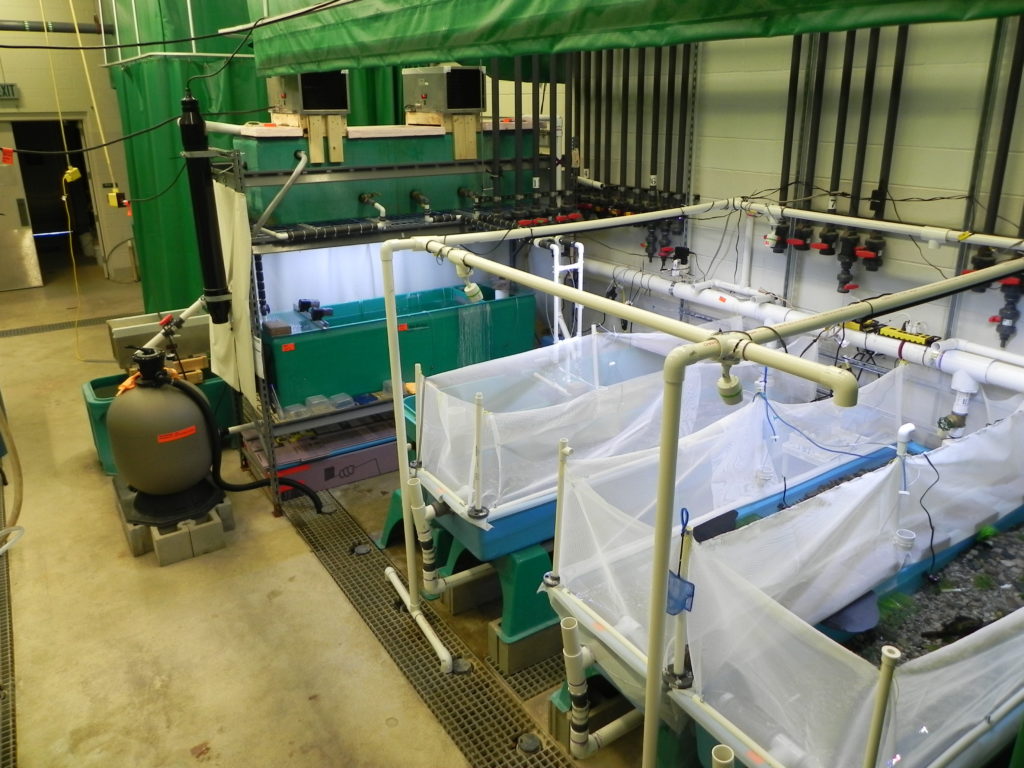 First things first. This began as a collateral research project for Michigan Tech and Little River Band of Ottawa Indians as a re-introduction of Native Species Grant, it has gained attraction and momentum in the passed five years. The DNR is working with LRBOI and money has been set aside from various donors – Petoskey-Harbor Springs Community Foundation, Traverse City Rotary, Oleson Foundation, Michigan Trout Unlimited, Consumers Energy, and Henry E. and Consuelo S. Wenger Foundation have graciously donated to the cause. The biggest hurdle was getting money for UV treatment of Oden Fish Hatchery to prevent any disease or infection of the young Grayling from Alaska. Second stage is set for building a rearing facility and more money for research. The Montana model is key in making this a successful re-introduction. Remote Site Incubators are critical to allow the young Grayling to imprint on their new environs. The reason coho and chinook have the inate ability to find their birth river is because they are released when they are parr and imprint on a home river. RSI's will allow eggs from brood stock Arctic Grayling to be in the river and safe while they develop and drop their nutrient rich egg sack.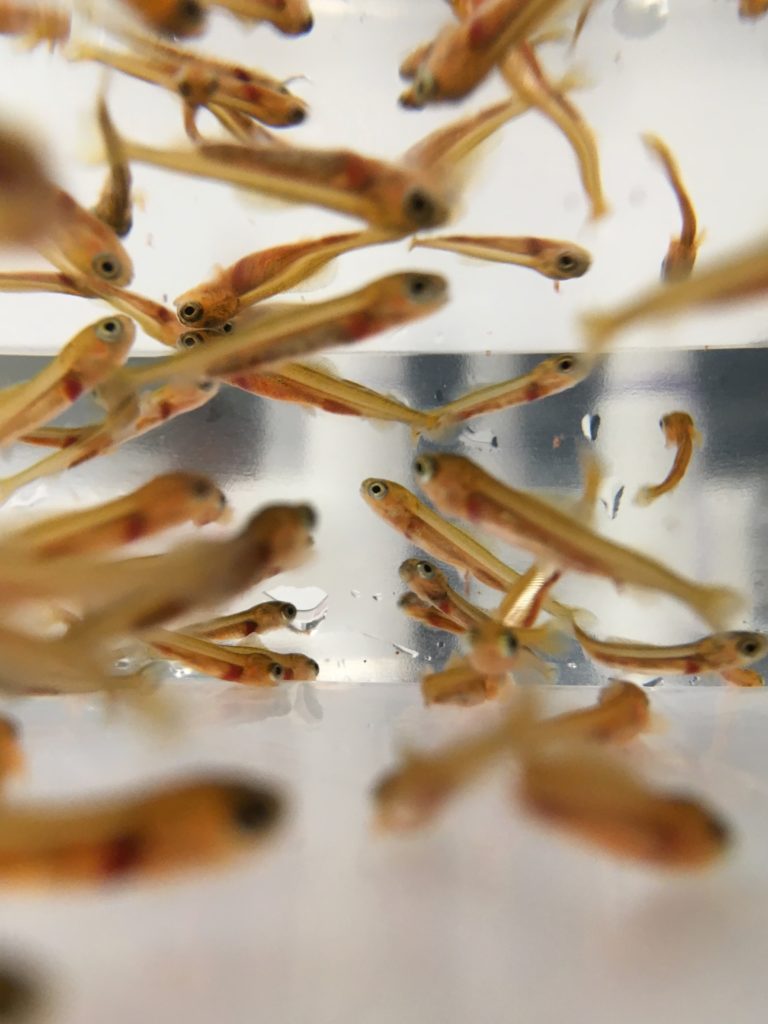 "Another hurdle: previous attempts failed. But we are now taking a different approach. A common problem with previous attempts was quick outmigration by the Grayling. They "disappeared". This could be due to imprinting to waters. Salmonids readily imprint to there home waters – this is how Steelhead, Chinook, Coho, and others know where to return to for spawning. The question is: how early in life do Grayling imprint. This is another question that my research is attempting to answer. Montana had success by using RSIs for stocking which allows the Grayling eggs to be exposed to stream waters at the egg stage. Michigan is using this as a model for reintroduction. Montana found fish had higher site fidelity when stocked using RSIs instead of being reared in a hatchery then stocked at a larger juvenile life stage." stated Nicole Watson, PhD. while doing research on her first year of young Grayling. She also noted how well they grow with Brook Trout and quickly drop their vital egg sack so they are not weighed down and can acclimate with some native species. Which brings up predation. It is a concern.
We don't know how a once native fish will respond to these introduced rivers with other 'naturalized' trout species. There will be some predation from brown trout. Studies have shown that the few who do survive, tend to be larger and heartier, possible genetic trait to pass on. Will there be enough habitat for spawning, cover, food for young of the year brook trout and grayling? I asked Nicole how her recent study was going in regard to these points.
"We need to gain a deeper understanding to the complicated interactions between Grayling and the resident trout populations in Michigan, especially at early life stages. No studies have looked at predation or competition in such early life stages yet. A study in Montana looked at competition between Brown trout and Grayling but the Browns were >10″. No one has examined competition between age-0 Grayling and resident trout yet. This is where my research comes in.
Predation is another concern, especially predation on Grayling by age-1 resident trout which are more numerous than older/larger individuals. Again, this is another unknown that I am looking into: predation on newly hatched Grayling by age-1 resident trout (Brook and Brown)."
Nicole will be doing a presentation on March 30 in Zion, Illinois for the Midwest Regional Trout Unlimited Conference if you can find time to attend.
The next step is more funding and more research. Please reach out and help in anyway you can. You can find more information at
RE-WILD
.
As the Holiday quickly approaches, remember-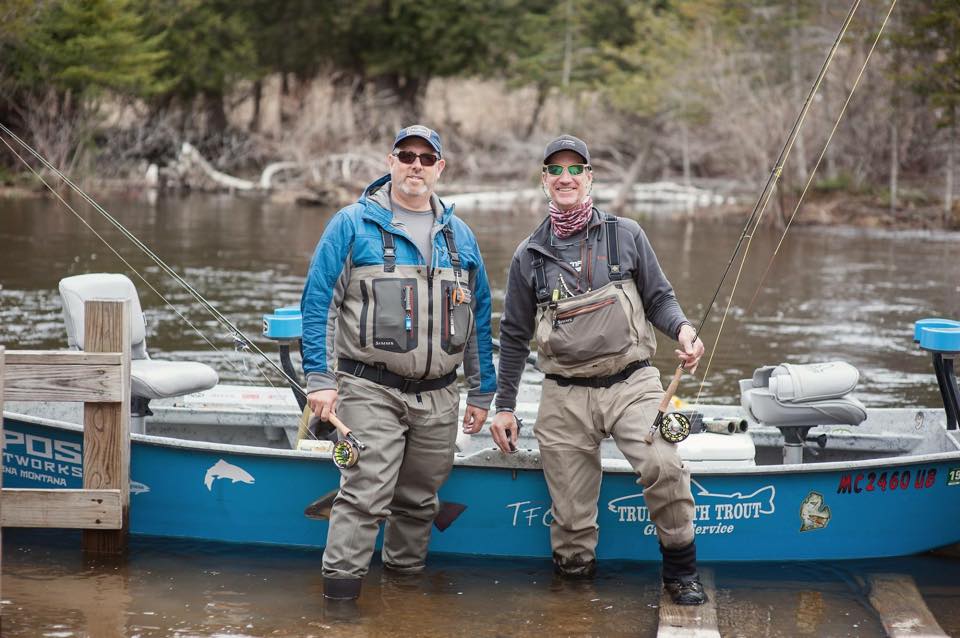 -most are caught in the hustle of Christmas concerts and programs, the bustle of work parties, family gatherings, wrapping gifts, finding the 'Right' present for that special someone, lack of sleep, travel, baking/cooking… some of us struggle with issues that are deeper than may appear. It can be difficult to keep it all together. This is a stressful time of the year for many. It is easy to become depressed because of financial matters, or loss of family members, attending work parties can easily lead to having a few more than normal. I know I had to make a few decisions to attend to more important matters rather than hit the steelhead run in nearby river, but it is for the best- next time I am hip deep in a swift run, it will be more serene because my mind is in a calm place. The rivers bring me peace. I hope you find yours.
The older I get, the more I truly appreciate time spent with family and merely relaxing, trying to keep it simple and being in the moment. The gifts I want can't be wrapped & put in a stocking (insert shameless plug). I hope you get time with family and a blessed Holiday. Next year, more time on the water, chasing whatever finned creature helps you unwind and appreciate the beauty of what we have around us.
In recent weeks, REMOTE>NO PRESSURE. has put together an evening (2 episodes) with Jeff Andrews. We spent a weekend at Randy's place on the North Branch and had Jeff Troutman come up to do a fireside chat with Bear. I had the idea awhile back, after hearing the many tales of Bear's adventures with many icons of the Fly Fishing industry. Thank you Remote.No Pressure. for the great edit and taking time to join us on the river. Midcurrent shared an episode last week.
As the New Year approaches, I can't help but get excited for what 2019 holds for True North Trout. Randy, Matt and I would like to than the many clients and great times spent on the river. We hope to see you again this year. There will be some changes in the near future. Matt has accepted a new position as sales for New York Life and Randy is on board with Scientific selling truck accessories. I have been added to the Umpqua Feather Merchants sales team for the Great Lakes, this means we may not have as much availibity for as many trips or large groups. It is unfortunate, but exciting as I know I am taking on a direction in the industry I feel passionate about. Next year, TEMPLE FORK OUTFITTERS will be added to my sales portfolio, travel and meeting many dealers with Ray & Kate have already been implemented. I look forward to meeting many more in the coming months and at Dealer shows. I will be at Midwest Fly Fishing Expo with Ray, Kate and Bear on March 9 & 10. The Grand Rapids show is February 2, I may have the ability to attend as guest; it is the same weekend as the Cincinnati Show where TFO already had a commitment. For a complete list of Fly Fishing shows <click here>.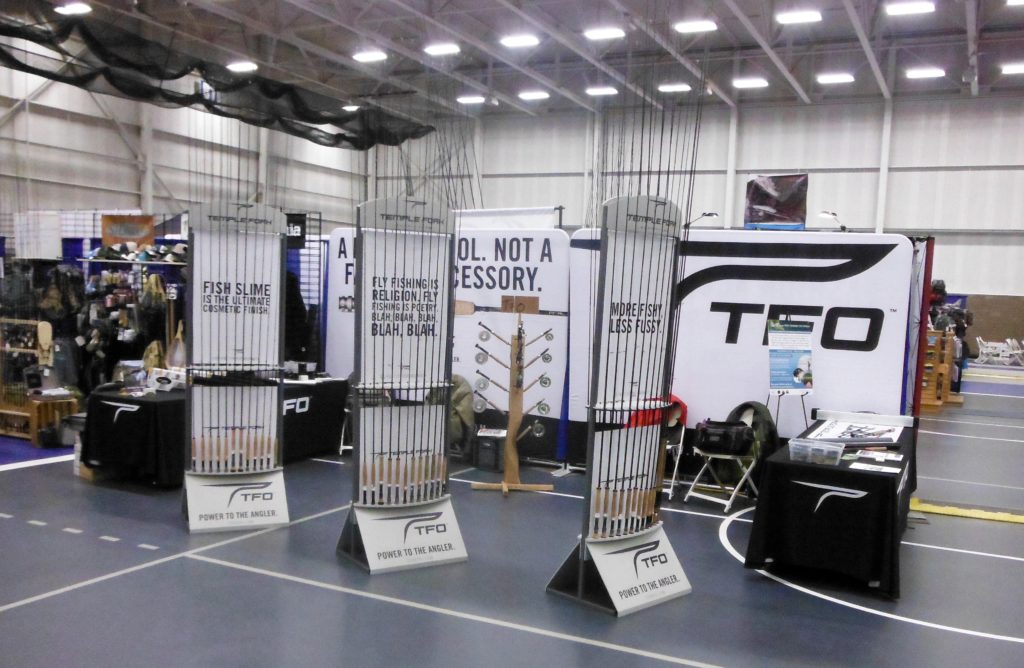 My good fishing buddy from downstate- Jon Osborn, has completed his latest book. You might remember his name from doing the "Classic Flies of Michigan" book a few years back. His latest is a completely newly revised, I hesitate to even mention, version of Bedford's Trout Streams of Michigan- "Flyfisher's Guide to MICHIGAN". Not giving away any secret spots, but he highlights sixty some rivers of notoriety throughout the upper and lower peninsula along with some great local brew pubs to visit along the way. A perfect gift for the angler in your life. Be sure to support your local fly shop, ask for a copy of this book, the new Umpqua HD & LT fly boxes, along with sling packs and bags. See you at the Warren show with some exciting new rods and reels from TFO. Until Next year, Merry Christmas and Happy New Year!!