Getting you ON the River~
From first-time anglers to the advanced casting experts, we can have you on the water and catching fish in no time!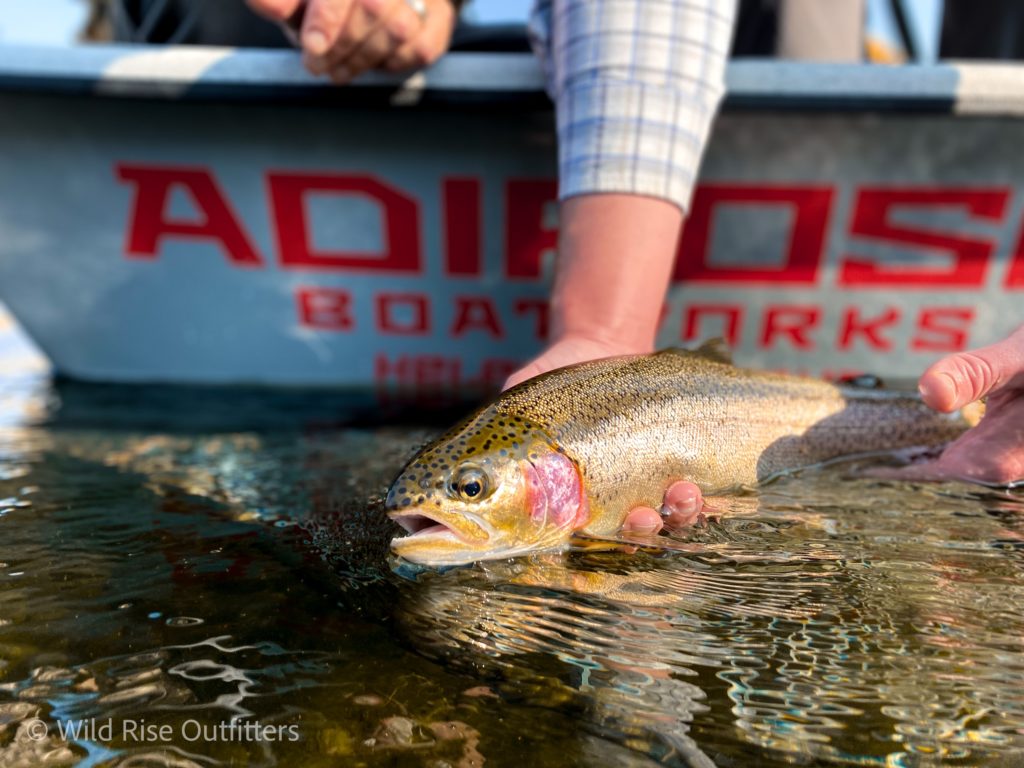 With a myriad of excellent flowing waters within an hours reach of home-base, Boyne City, we will do all the dirty work and keep a pulse of which river has what hatch going on at various times of the year — taking the guess work out of your valuable time on the water.
I am very excited to represent and to be the ONLY guide in northern Michigan with an ADIPOSE FLOW. This is a 2012 low profile model drift boat in jet black.  Be one of the first to see and float in what many guides are looking for in a drift boat for Michigan waters. The low profile and excellent design make for a comfortable boat to drift the upper Manistee or Au Sable Rivers, as well as the tight cedar choked corridor of the Jordan River.

–  2014 KOZ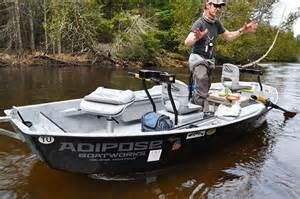 There are now a few more Adipose Skiffs in Michigan and a few more in northern Michigan. It only makes sense, once other guides saw how well they maneuver and can get clients safely down smaller rivers, it would only be a matter of time to see more Addy's on our rivers.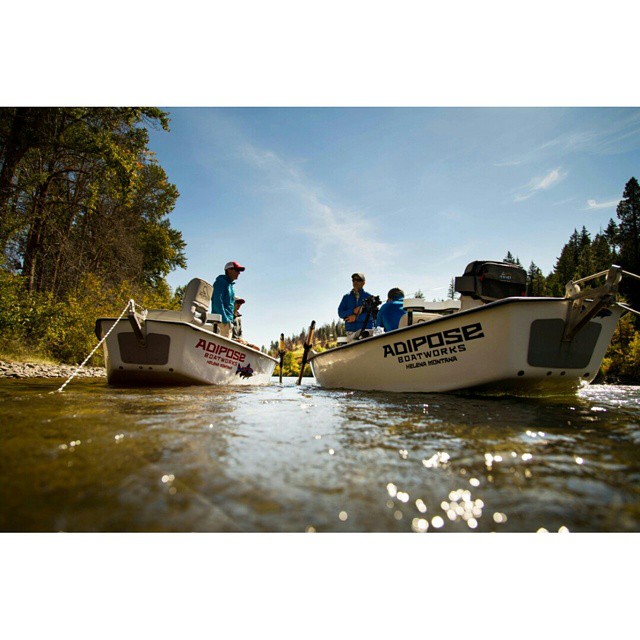 We use DreamCast Flies on my trips because they are consistent & beautiful flies. I am Great Lakes Temple Fork Outfitters  sales representative, personally believe they offer the best rod for the price with unmatched warranty. I am very proud to be on the SMITHFLY Dream Team, I will happily tell you about some amazing products from many of the companies we work closely with. Other brands we highly recommend- SNOWBEE, FisheWear, GRAPLRZ, Tornado Anchors, RIVERSMITH USA, DreamCast Flies and Wind River Gear.
Let's hit the water!!