Maybe it's the combination of the smell of salmon on my fingers from dissection with the SIC kids and the euphoric blend of Maple Brown sugar mini-wheats and Silk Pure Almond Vanilla, I am feeling a little tipsy. So I shall go forth and throw down the regulations debate. Lets lift the ban on Chumming, and since we are at it- who needs regulations anyway? Go out and catch as many fish as you like, any way you wish, the state doesn't have the funds to appropriate enough conservation officers to regulate how you fish and what you keep. The resource is there for the taking anyway, right?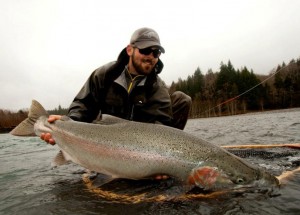 While we are at it, we don't need zoning, traffic lights, speed limits, insurance- who needs any of those ridiculous impediments on my lifestyle and how I wish to live. Playing Devil's Advocate gets overwhelming. What a world of chaos we could create with less regulation and less enforcement of those laws. The next trend we see in law enforcement is the use of drones to seek out offenders and mail citations to law breakers. What an outrage!! That is invasive to my privacy! I have heard many call out. Have we forgot that traffic cameras on many of our state highways that monitor your traffic patterns and road rage? The Drones will put more of our state employees out of a job. Really? I don't think we have many the state can actually let go. In case you were unaware, hiring for the Department of Natural Resources has not been commonplace for the past decade.
The other issue on hand is feeding our resident trout to a near frenzy, not unlike chumming a swarm of reef tips or blues into a craze where they feel less inhibited and ready to devour anything in their path. The other night I was sitting along the banquet table after a shift at Cafe' Sante. Next to me, Cook Adam, who lived for a few years in Montana fishing the rivers I have read much about, next to him is one of our very diligent Server Assistants. I mention the topic of salmon fishing and the common lack of knowledge for many of its anglers. It is stated in the regulation book that the "BOYNE R. from mouth upstream to dam, restricted to one single-pointed, unweighted hook no larger than 3/8″ from point to shank." For those that didn't pass second grade fractions, that is smaller than half an inch, pretty simple.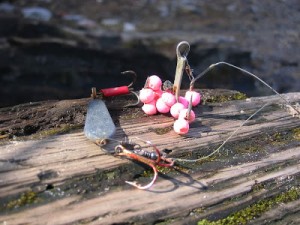 My well intentioned and hard working dishwasher, quickly interjects after swallowing his gulp of well deserved Shot's Bellaire Brown Ale ad wiping his frothed upper lip- "I love floating the Boyne in October in my Kayak with my buddy, who has a tribal card. We throw pencil leaded treble hooks and target the biggest meanest kyped salmon, when they get hooked, we hold on and let them take us on a ride. They can't break the #30 braided line. We catch 20 or more fish in less than two hours. My freezer is packed, I don't know how many, a lot. When we see the CO coming, I just hand my rod to my buddy, he shows his card, and they go on their way. You need some eggs? I got some."
Adam- " Wow, I can't believe I am sitting in between two of the most polar opposite fishermen in the spectrum of all that is angling."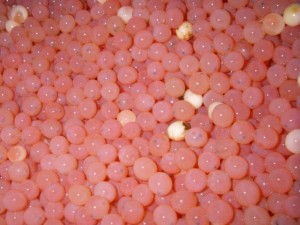 Busser- "they totally should make chumming legal, who is going to stop me?"
Adam-"Ya, you're right, take all the fish , cut down all the tree's, sell all the land, we haven't learned a thing from the past 100 years. Do you even purchase a license?"
Bottom Line~ The Department of the State is going to do the research and allow the science and studies speak for themselves. Funny thing, there is always a study for everything, do a little research and see which one is funded by whom and for what motivation.