Walking out of a relatively noted fly shop along a fairly famous river, I glance down at the few dozen Missing Link Caddis, Hippie Stompers and Dust Bunnies and I ponder why are there nearly two C-notes sitting in the palm of my hand? It is mid-June, I have some hope and collective reports from various underground resources the drakes are going down tonight- but where? South? North? Main stream? Who knows. All I know is the four dozen Hairy Drakes I stashed away from Jerry Regan after the Midwest Expo have a date with destiny on some silky smooth water only to be interrupted by voracious explosions from recently rejected Mr Brown. Am I the only one who wonders what makes a quality fly and why do we pay $30 per dozen for a good fly? I decided to dig deeper.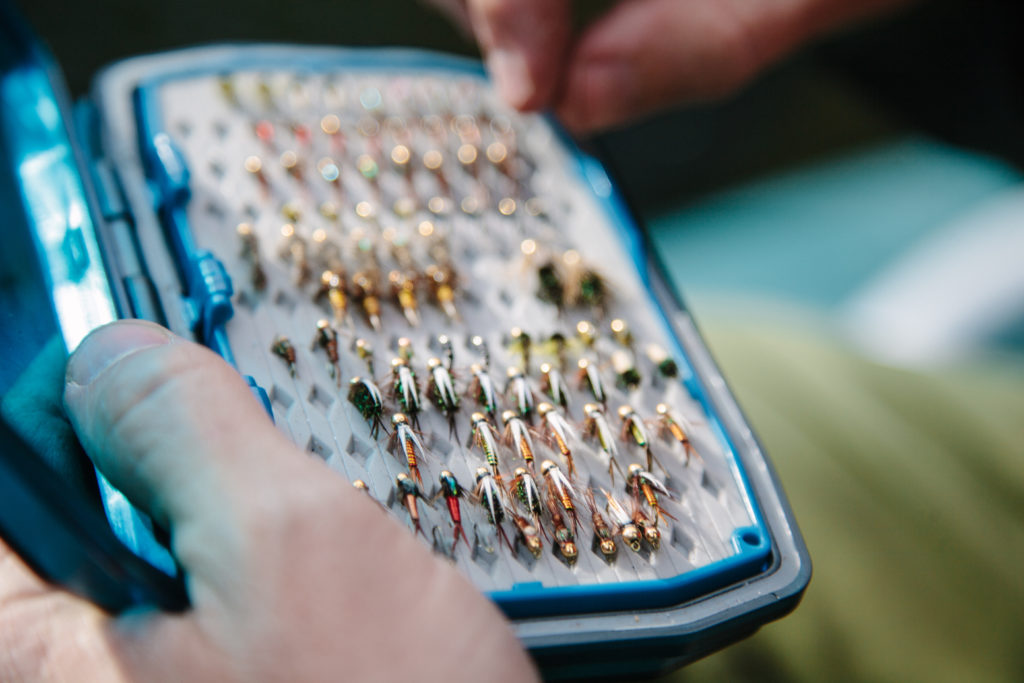 We need to look at the basics. Hook and material. I called up Josh Graffam, recently promoted Sales Manager for Umpqua Feather Merchants, and asked "What makes your flies worth the platinum pricing?"
Josh responded -"There are a few things that set our flies apart, one the of the most important is the hook. We tie exclusively on Tiemco or in a few cases, signature tiers request a specialty hook that's unique to their pattern. We also take great care in sourcing and high grading materials so that our factories are provided with the very best components which in turn creates the highest quality commercially tied flies. With over 200 signature tiers featured in our lineup, we have one of the most diverse and comprehensive selections available in fly shops around the world."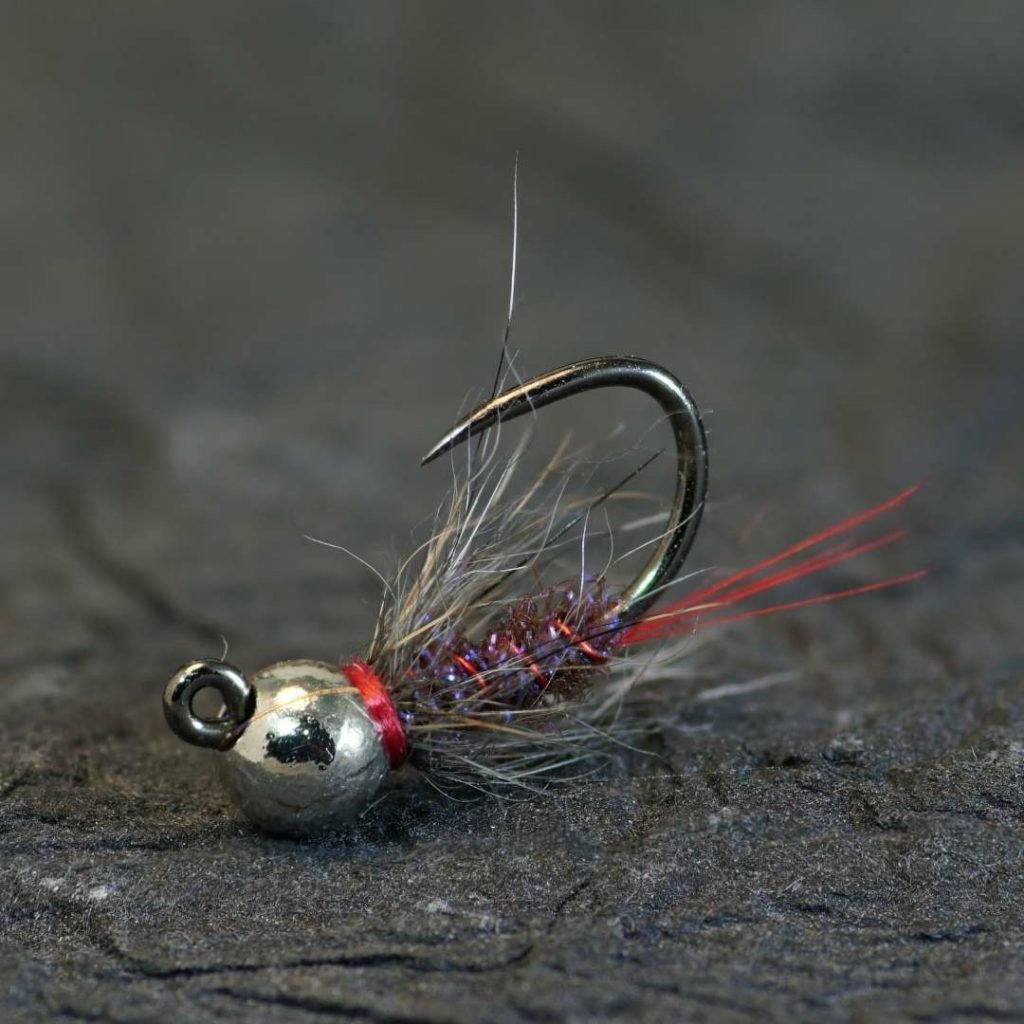 This leads to the second part of fly choice- design. Who is coming up with the latest patterns? What makes them work? I met Charlie Craven over a sales meeting last year and he had some great insight, being not only a signature tyer but also a shop owner. "It's about darn time fly prices went up. Fly prices have been stuck in the eighties for decades, literally. The amount of time and work that goes into creating & testing a pattern is often a lot longer than most think. If you can produce a quality fly that fishes well cheaper than what a company has been doing for 40 years, by all means, go ahead." Most guys don't sit down and put materials on a hook via mystical formula and voila- the Next Copper John is born. Generally, a fly is born out of a need, and deeper inspiration often evolves from time on the water. Then scratches on paper, time at the vise, time on the water, more time back at the vise, sometimes, professional tyers like Mr. Craven let a pattern soak for some time and then come back to it with improvements or revisions. "Great patterns must be durable, effective, problem solving fish catchers." – Mr Craven interjects.
Take the Missing Link Caddis for example. Mike Mercer had been catching fish all day and later in the evening watched a pod of rising fish on the Lower Sacramento River.  After throwing a variety of caddis and coming up empty handed, he whipped up a few 'dries' to try out. They had a flashabou tinsel wrapped softex body to hang below the surface and split 'V' wing made of Z-lon, and they worked!! Today, a well tied Missing Link Caddis in olive green and red can fool many a trout feeding on emergers of a variety of caddis and other bugs. All of these innovative tyers get a small portion of fly sales when you purchase a royalty fly from their appropriate company.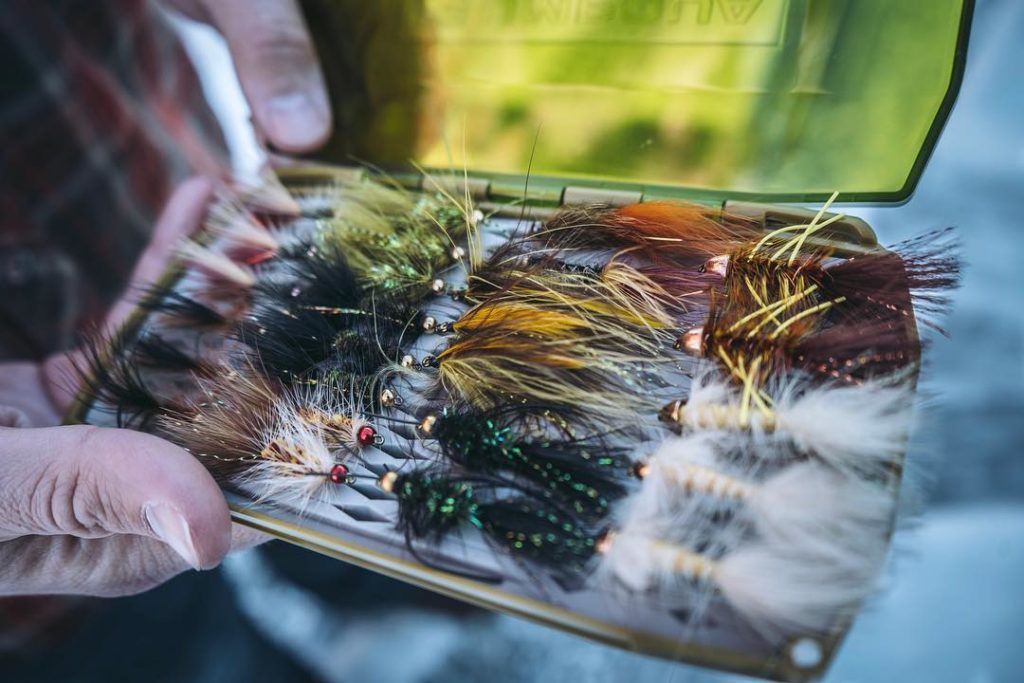 So what does it really matter? I could buy a dozen El Cheapo Zoo Cougars from Big "X" Fly Company for half of what many other brand companies offer. They can sell them cheaper because they are. Hooks and materials can be substandard, like not really tungsten when advertised they are. Often they won't swim properly. IF they catch a fish, they won't last for more than one. They are not paying royalties to Mr, Galloup. I heard a story from an angler who broke 4 stonefly nymphs on a couple browns in the same day. He claimed they were a size #10, and I wondered if he was snagged into the bottom more than a fish, but he insisted he felt the fish break the hook. I then questioned his leader choice. He was using #12 maxima. Be sure to match proper tippet size to hook size in the event you hook an immovable object, your leader will give and not the hook. The hooks may have been compromised, but since they were purchased from a Big Box Outdoor retailer, it would be unlikely all the flies in the bin were of the same origin. You are the consumer and have the power to request the name of the company your favorite fly shop gets a majority of their flies. Since fly shops generate nearly 30% of annual sales from those little buggers of marabou and rubber legs.  Many shops employ their off season shop jockeys to fill bins of regionally exclusive flies like Borchers Drakes because Big Fly can't or won't do them justice. A good fly shop will mix batches between three reputable fly manufacturers in the event of a weather or shipping related incident, they won't be without Purple Haze or Meat Whistles for summer rush. You can also do your own due diligence and blind order a dozen Stimulators from three separate companies and see how they compare. Be sure to look closely at the hackle, how many wraps of body hackle and head wraps. Are they symmetrical? Consistent? Is the head wrapped and cemented? Do the same with your favorite nymph pattern- Prince Nymph, Bead Head Hares Ear, or Copper John. Dissect the results and see how the flies stack up from the bottom to the top. Some companies will take the short road and wrap less lead on nymphs or use a lighter metal for bead-heads so they don't get to desired depth as fast as other nymphs might.
We as fly anglers are a tedious lot. We spend our money on fancy waders with zippers, the latest in carbon fiber fast action rods and light composite reels upwards of thousand dollars, yet we scrimp on the one thing that actually has us connected to the trout we seek.  If you are willing to spend the money on all the external items in fly angling, is a ninety cent fly worth risking a record trout on?  The next time you are sitting on that log waiting for that brown drake hatch to occur, the very same hatch you dreamt of all winter and only have two nights a year to capitalize on a trout worthy of bragging rights over morning coffee, make sure the fly you chose is worthy of its adversary.