It's that time of year, as an angler we get our promotional boxes inundated with useless 'NEED TO HAVE' items for next season. My aim is simple. I will keep it brief, speak only what I have personally used, and share my experience. The rest is up to you. Share this with your friends and family, perhaps there will be something special under the tree- IF it will fit.
Peace & Tight Lines!!

1- RIVERSMITH Rod Quiver. Yes. This is the big one. Many have already converted from the other rod tube company to this manufacturer for good reason(s). Choice of two or four rod banger. Black or silver, even a limited edition hunter green came out a few weeks back. Two different length options- 10'4″ or 11′ 4″(black was only available in shorter model when I purchased). Customer service is outstanding. Based in Boulder, Colorado, where these guys are taking over the rod rack market, namely for two key features. The reel housing has a noticeable lip which prevents from easily prying open the reel housing and stealing contents. The other is the mounting brackets- they are utilizing a T-bar in the mount directly to the integrated tubes, they have not come loose in 40K miles of my road sales travel and they are as secure as they were last year when I installed them. Only set back- having a taller vehicle like a Tahoe/Suburban or Expedition wont allow you to park in some parking ramps with lower height clearance, and some may not park in garage- Riversmith is aware and looking at shorter 'Stubby' mounting brackets. What I personally like is the choice of two or four rod bangers. As a guide, I can have multiple rods rigged and ready to go with a 4 rod rack. If I was a weekend warrior, the two rod Quiver would satisfy my Streamer & Dry/Nymph rod set ups. The reel housing opens to the right, much like a normal door, which prevents the actual housing from cracking after flipping the door over the top after repeated use. Many have asked about a Spey or Two handed rod rack- at 14′ in length, it would only fit on a couple of vehicles and the amount of tube extended in front of the forward bracket would allow for too much play in the tube. Until they develop a three bracket attachment system, you simply need to break down your two handed rods. Pricing: 2 Banger model $399 4 Banger $680-720(extended model).
check them out here www.riversmithusa.com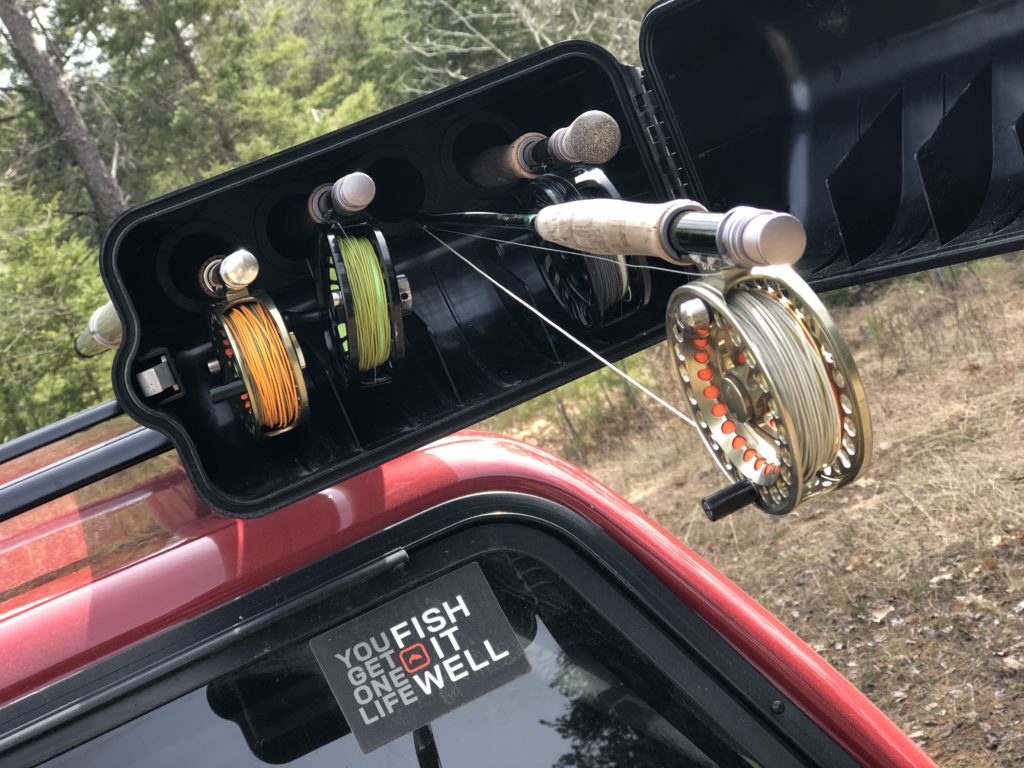 2- Cody's Creations – Cody has been wrapping license plates around panels and making Roosterfish, Boneys and even a few Trout for a couple years now. There seems to be no limit to his creativity and a look at his art will attest. You need one of these in the cabin or in your den. His work is amazing- it also takes time. If you order this week, perhaps you will see something by Christmas. Contact Cody Richardson720-206-9614
contact@codysfish.com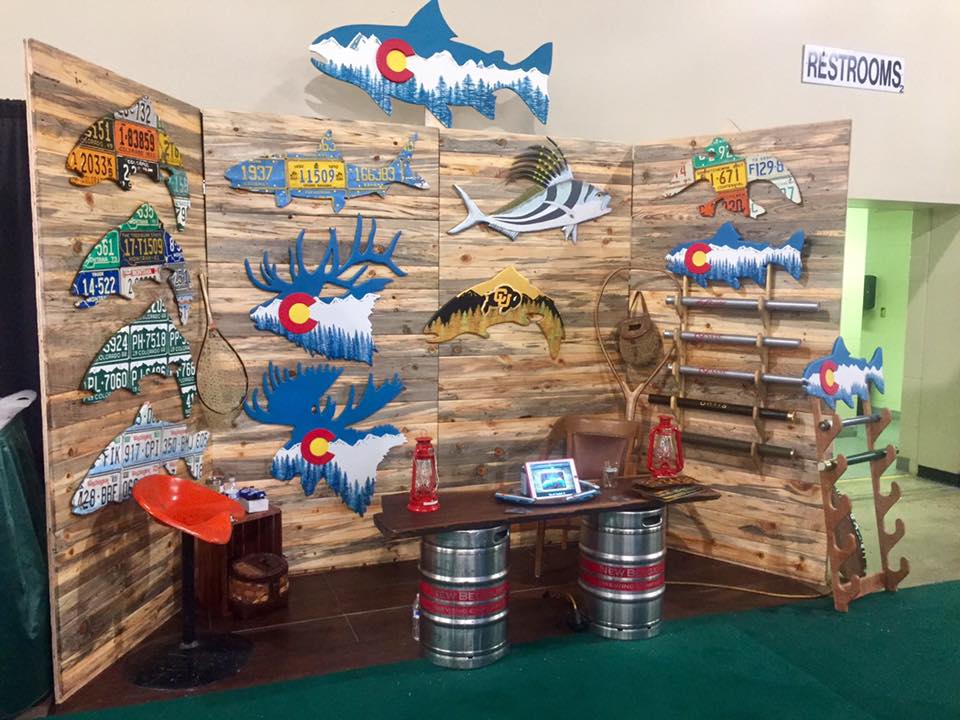 3- OnX Hunt App I don't hunt, so I never saw the benefit of this great outdoor tool. Now that I regularly use the variety of features, I don't know how I floated the river without it! Sure, I know where I am headed when I put in at 72 and take out at Hole In the Fence, but how far exactly is that? Who owns that awesome stretch where all that wood is piled up? What about where I lost that piggy last season? Mark it, add a waypoint, take a foto and save. Get it- right now get 30% off premium & elite Hunt memberships for Black Friday. Code THANKS30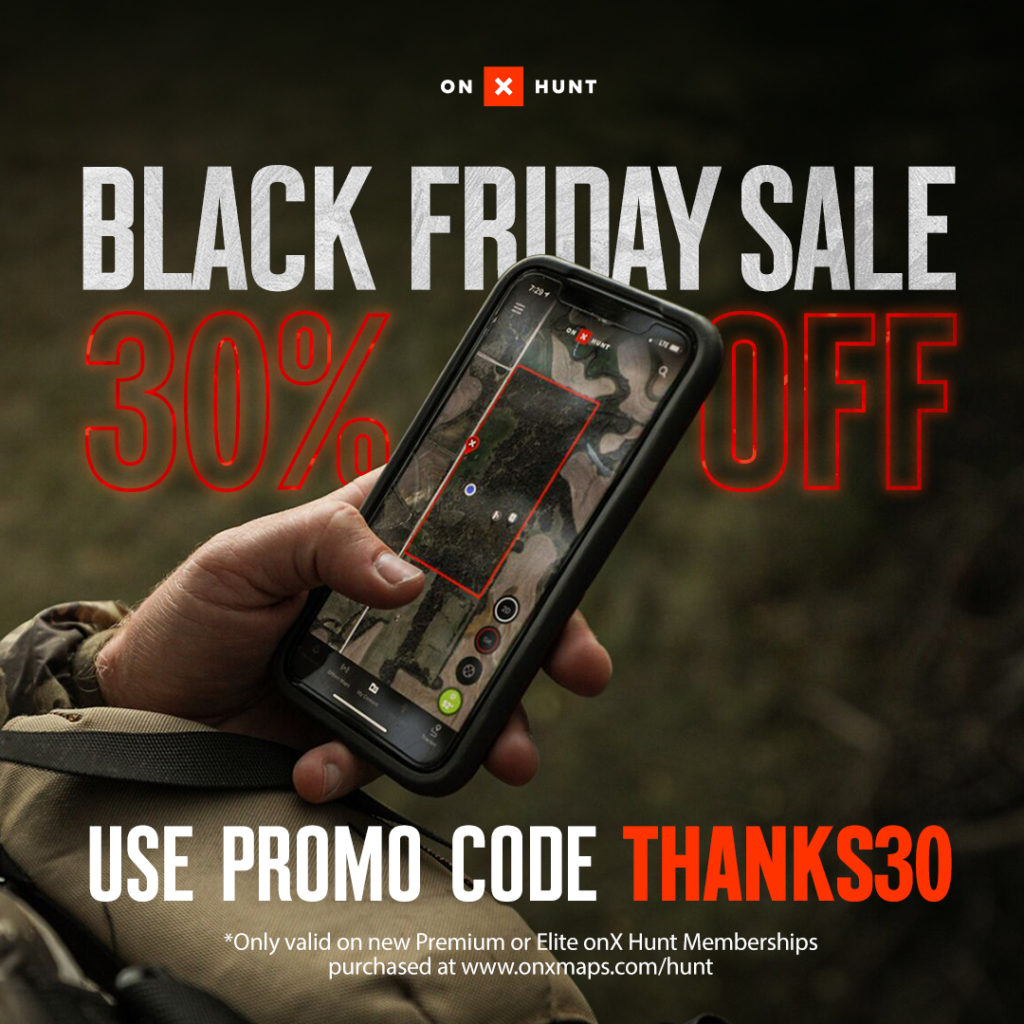 4- GAMECHANGER the latest by Blane Chocklett. From the Gummy Minnow to the Game Changer, fly tier and professional guide Blane Chocklett has been at the fore of progressive fly design and fishing tactics for species ranging from trout to musky for over twenty years. He is an advisor for many top fly fishing and fly tying companies in the industry including Temple Fork Outfitters, Yeti Coolers, Costa del Mar Sunglasses, Scientific Anglers, Patagonia, Renzetti, Flymen Fishing Company, Sightline Provisions, Hareline, and Adipose Boatworks, and he is southeast regional editor for Fly Fisherman magazine. Check out a quick recap from Mad River Outfitters Please pick this addition to your fly library at your favorite fly shop for $49.95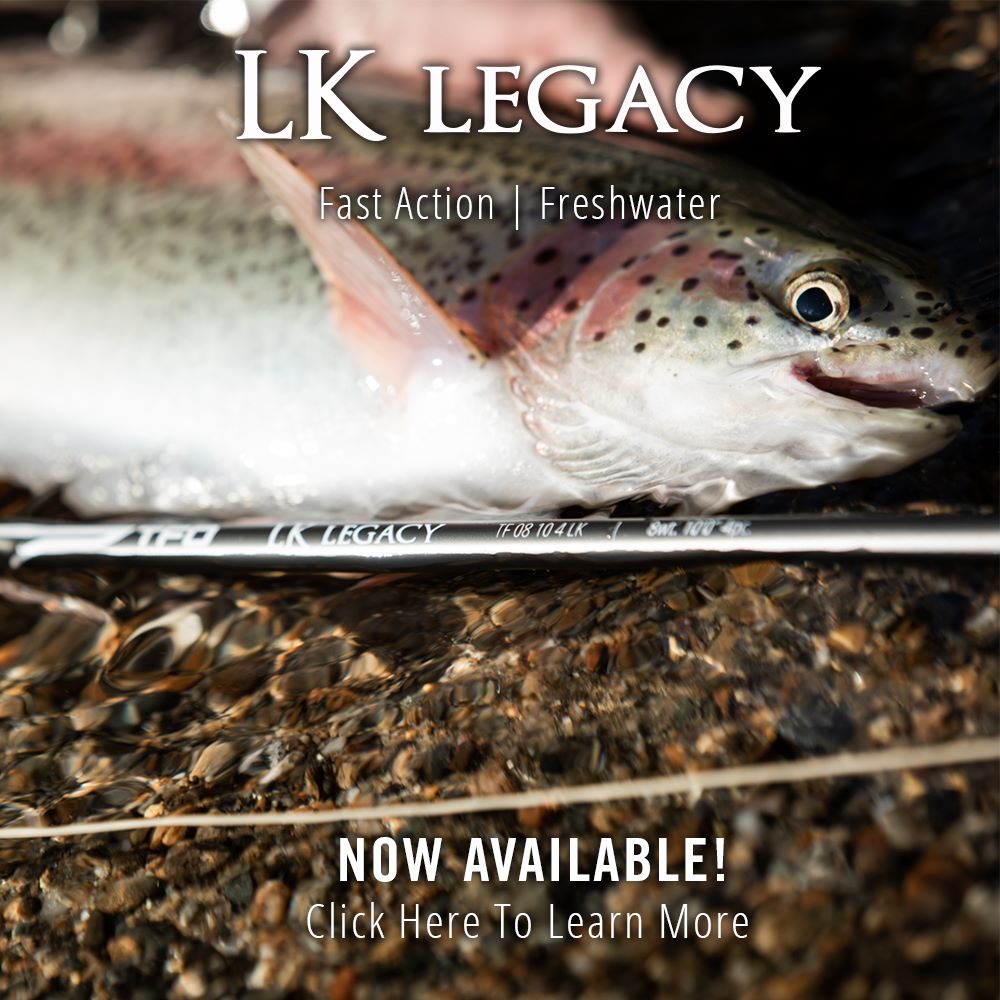 The LK Legacy series pays homage to TFO's founding rod designer Lefty Kreh by incorporating all his wisdom in the creation of the ultimate "big water" trout rod for intermediate to advanced anglers. Whether casting dries, nymphs, or streamers, the LK Legacy's perfect tracking and a crisp, smooth recovery make them very powerful and responsive. LK Legacy series lighter line weights will easily protect 5x tippet when fishing to highly selective trout. And the mid to heavier line weights are excellent for windy conditions or distance casting as they are designed to efficiently generate high line speed and very tight loops. The combination of light weight and durability make these rods perfect to fish from first light to sundown in the high mountain west where conditions can include wind and big water. Find them at one of many TFO dealers near you. Available in sizes 3-8 weight $270-300. Hard to beat a rod that works this much for so little coin.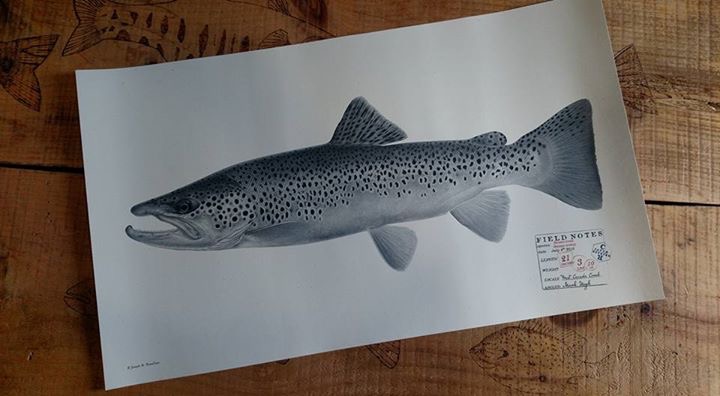 Catch a fish of a lifetime? What if it wasn't the biggest? Perhaps you want to preserve a special trip with family member- get a reprint and frame it. That Tomerelli print will look awesome in the den or living room. Fresh or Saltwater> This is a great gift for the angler in your life. Pricing depends on size. Up to 34″=$75 34-46″=$90 46-60″=$125 over 60″=$375 more information here FISHPRINTSHOP.com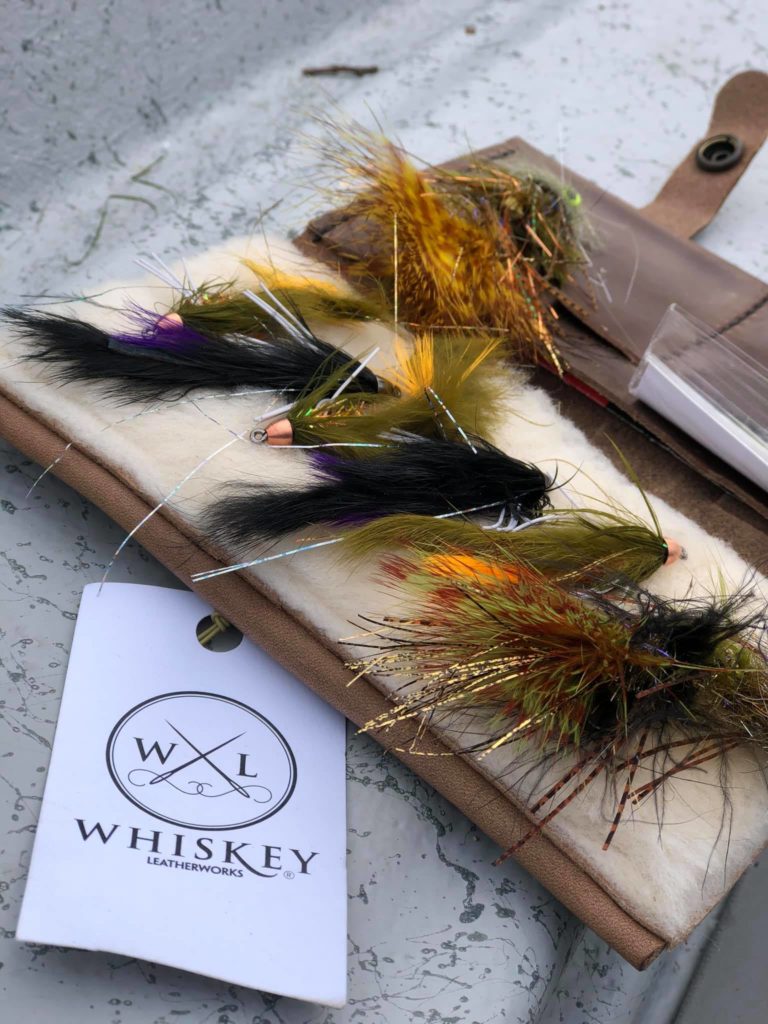 Do you have that one special person? Super difficult to buy for? Perhaps a client, or your boss, who already seemingly has everything… THIS is the gift for you- Whiskey Leatherworks has the most refined, attention to detail personal and cool items they didn't know they needed. From a new Hand Forged Buckle Leather Belt, Fish Flops, Fish Print belt & Dog Collar, Leather Fly Wallet, Leather Dopp kit, Flask, Leather Dog collar, to a Wine & Whiskey Tote- the list goes on. You will make a huge hit with this gift. Prices vary- Check them out here Whiskey Leatherworks prices $20-200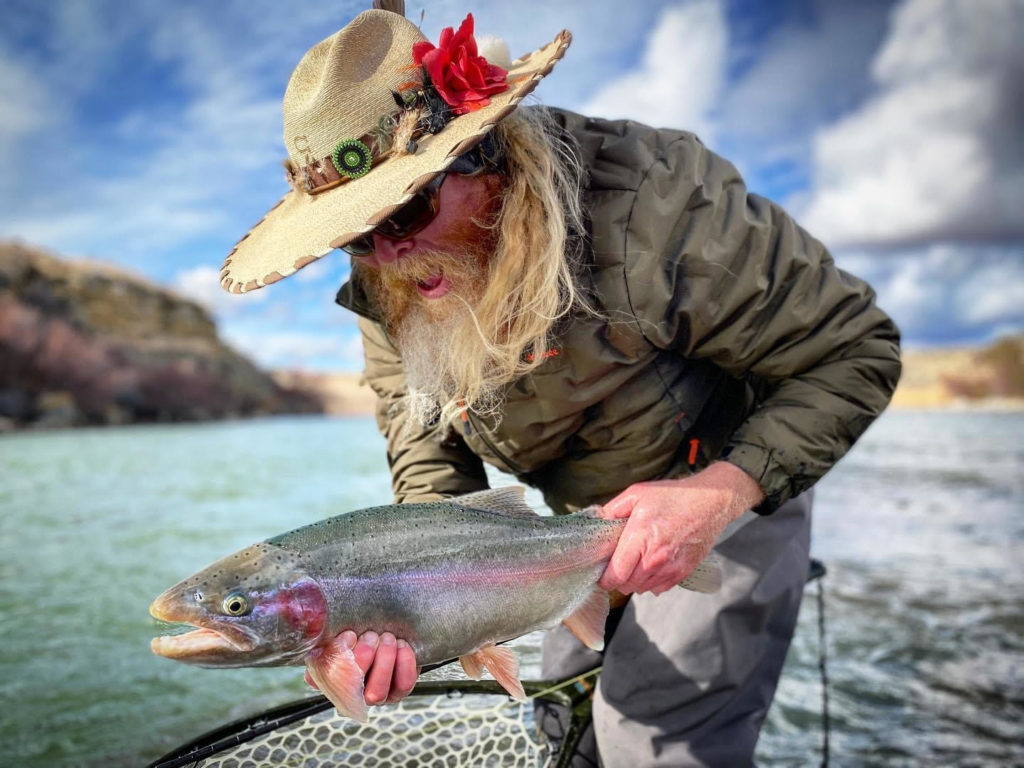 Designed in the UK and winner of EFTTEX Best New Product Award and Trout Fisherman's Tackle Tester Choice– SnowBee Nivalis Jacket is getting attention. You may have seen them at shows. They are slowly making their way to the Midwest. The guides in the Rockies already know the value of warmth and waterproof. The Snowbee Nivalis Jacket is DWR(waterproof) & down filled for warmth. Most noticed the waffle appearance, that weld prevents the down from slipping and eventually having a 'saggy' jacket. The DWR fabric also keeps you dry and the down fill keeps you toasty. I have sat at a few wet/cold football games, and rowed down some icy river mornings- this jacket is like wearing your favorite ultra warm sleeping bag. I stay warm, dry and cozy- that makes for a happy angler at the end of the day. Duck hunters have recently taken notice to the versatility and style of this jacket- you should check them out at D&R Sports Center in Kalamazoo. Recent write up in ALLENOUTDOORS. Keep dry, stay warm. Women's Jacket has light blue accent. Price $299
9- FisheWear

The holidays are upon us, and we know that this can be a stressful time of the year. If you're struggling with gift ideas for a woman who loves rivers, oceans, and the great outdoors, do not fear! Let us help you find something amazing! Below are collections to suit women of all stripes and gift-givers of all budgets. So much has been going on with the elves at Fishewear. Check out the latest in Womens River apparel at Mad River Outfitters! Leggings, Waterproof bags, Alagash Skirts, Sweatshirts and so much more. Prices $35-200
10- Dani Knoph Wildlife Studio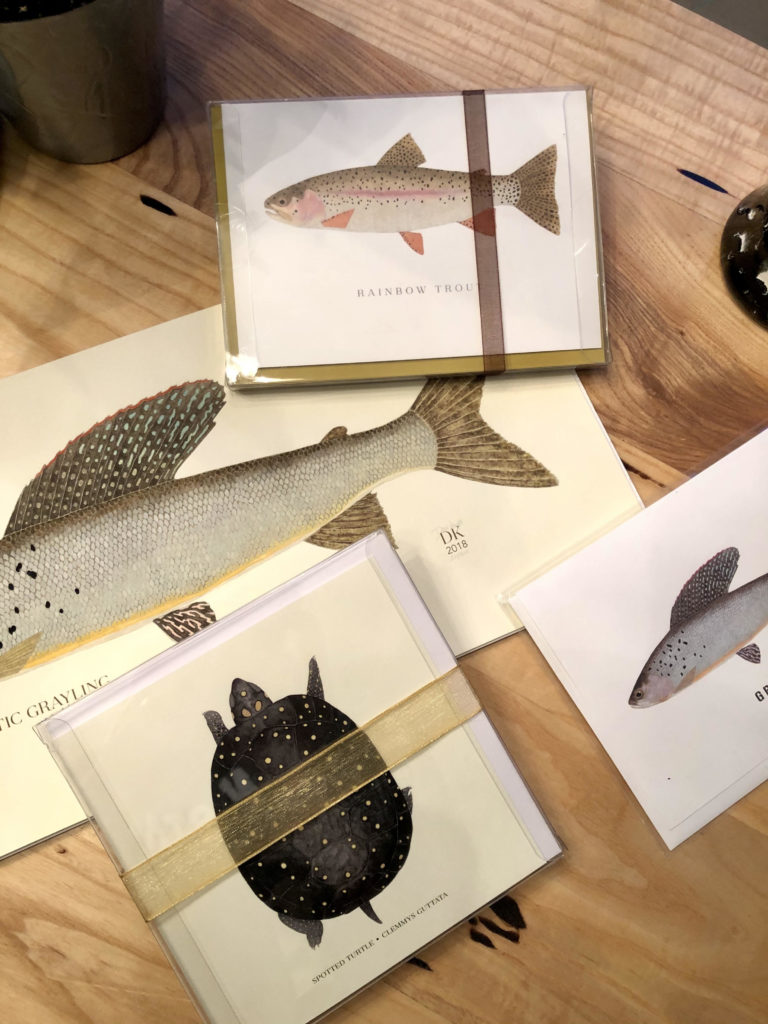 Dani Knoph Davis is an artist, writer, and advocate for wildlife conservation in Michigan. She launched Dani Knoph Wildlife Studio in 2017. Archival prints of her artwork can be found at specialty shops and galleries. In 2017, Dani joined a statewide effort to reintroduce Northern Michigan's once predominant native salmonid species, known as the Arctic Grayling.
In 2017, Dani was asked to write a feature story about Arctic Grayling restoration for Traverse Magazine. Research led her down a rabbit hole through Michigan's pre-conservation past. Historical records and photography of the late 1800s revealed a grim period of deforestation, barren river banks, displaced Native Americans, and declining wildlife. Learning about this era of habitat destruction inspired her to learn about the current state of Michigan wildlife and native species. That's when a friend introduced her to Michigan's Wildlife Action Plan, a statewide framework to coordinate conservation for wildlife and habitats by working together toward shared goals—a plan that acknowledges 300 species in need of conservation. Price $25-75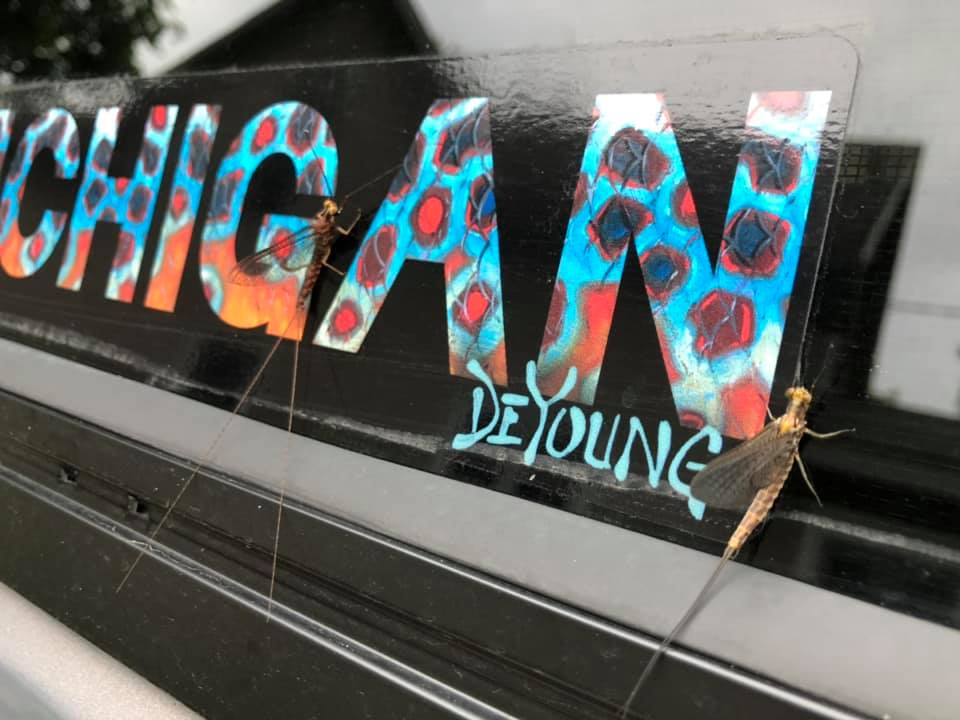 Derek DeYoung was born on a bayou near the shores of Lake Michigan where his love of fishing was ignited. Over the years his art has veered from the classical fishing art, placing more importance on using a unique style and palette. Using oil paints on canvas, he artfully captures all the subtle intricacies fish possess; their patterns, dimension and texture. In his artwork DeYoung is constantly pushing the limits by painting fish in beautiful and original ways. Whether for the cabin, the den, the office or even the main entrance- Derek DeYoung has a fish motivated theme piece of art to hang in your modest abode. Pilsner glasses and mugs, wrapping paper, otterboxes, 3 or 4 panel art- Really, If it has scales, Derek has painted it and I am sure there is a place in your home. Check out his work> DEYOUNG STUDIO Price $6-$800.00
12- Sandhill Coffee– from the farm to your cup.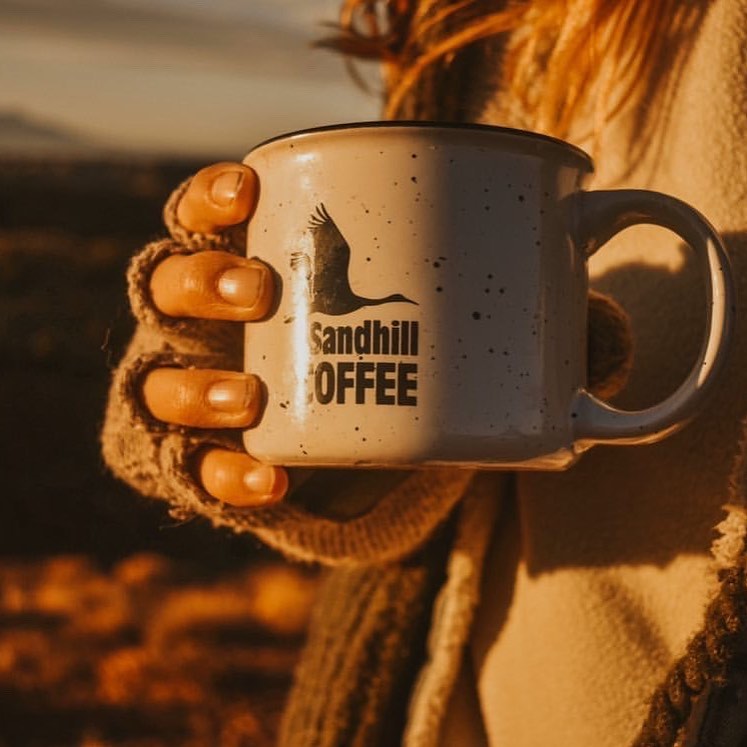 Coffee has a way of bringing people together; whether it is over your first cup of coffee at the start of your day or planning an incredible outdoor experience with friends. We strive to provide you with a premium coffee that makes connections to others and the environment.
Sandhill Coffee is a proud member of 1% for the Planet. Sustainability means a lot to us, so we are promising to donate 1% of our yearly revenue to an environmental non-profit. With every purchase you are giving back to the environment that you enjoy. Check out the complete line at Sandhill Coffee Price $14-$75 gift packages available.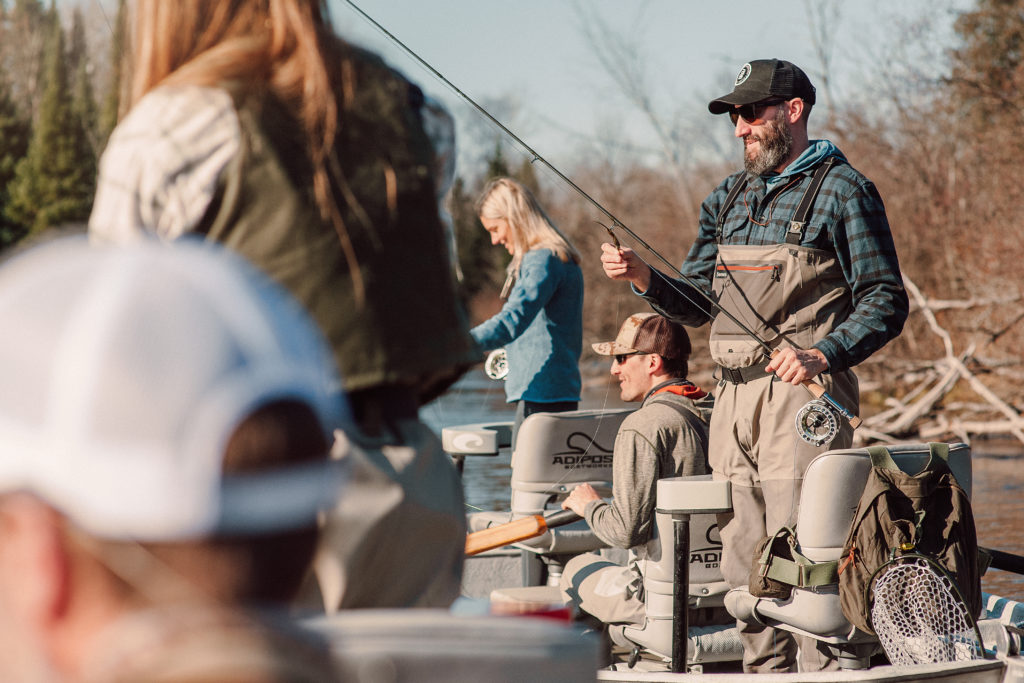 13- Support Your local Guide– Call and get some dates in the books or see if they have Gift Certificates for next season. You are going to get out on the water, now would be a good time to assist your favorite outdoor river enthusiast- Short list of Guides in our area- Bear Andrews at Bear Handed Guide Service, Ethan at Wing & Hook, Tim at River Valley Adventures, Sam at Wild Rise Outfitters, Bill at Wild Bill's Guide Service, True North Trout, Matt at Boneyard FlyGear or Aaron at Mainstream Guides. We are all eagerly looking forward to a fun & fishy 2021!!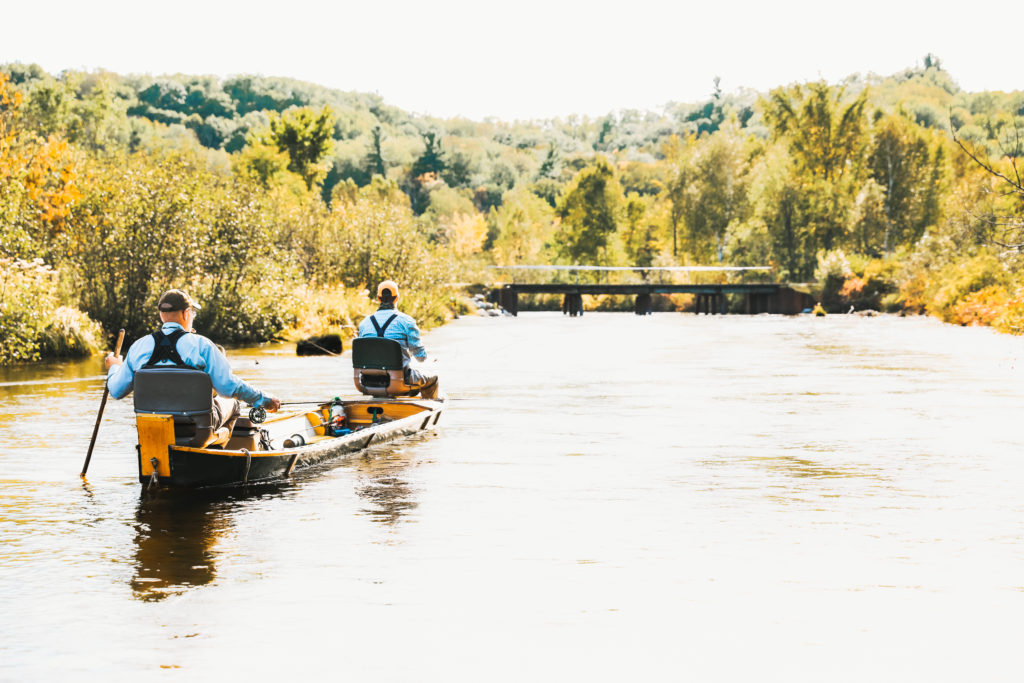 14- Adipose Flow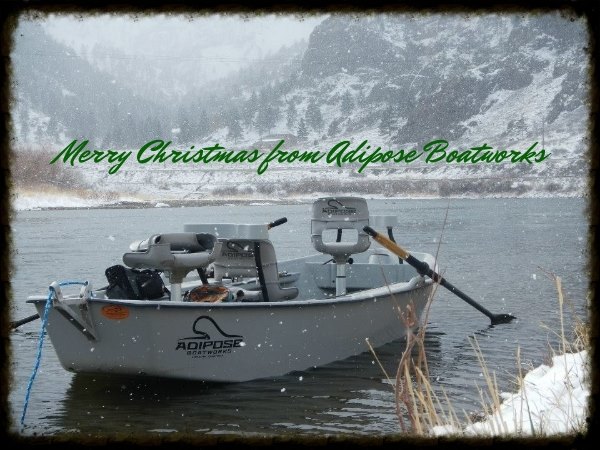 Might as well dream BIG. Get on the list for the Crew in Helena Montana to build your perfect drift boat. So many great options, price depends on modifications $7500(used)-12,500.00