Teaching your Kids about Fly Fishing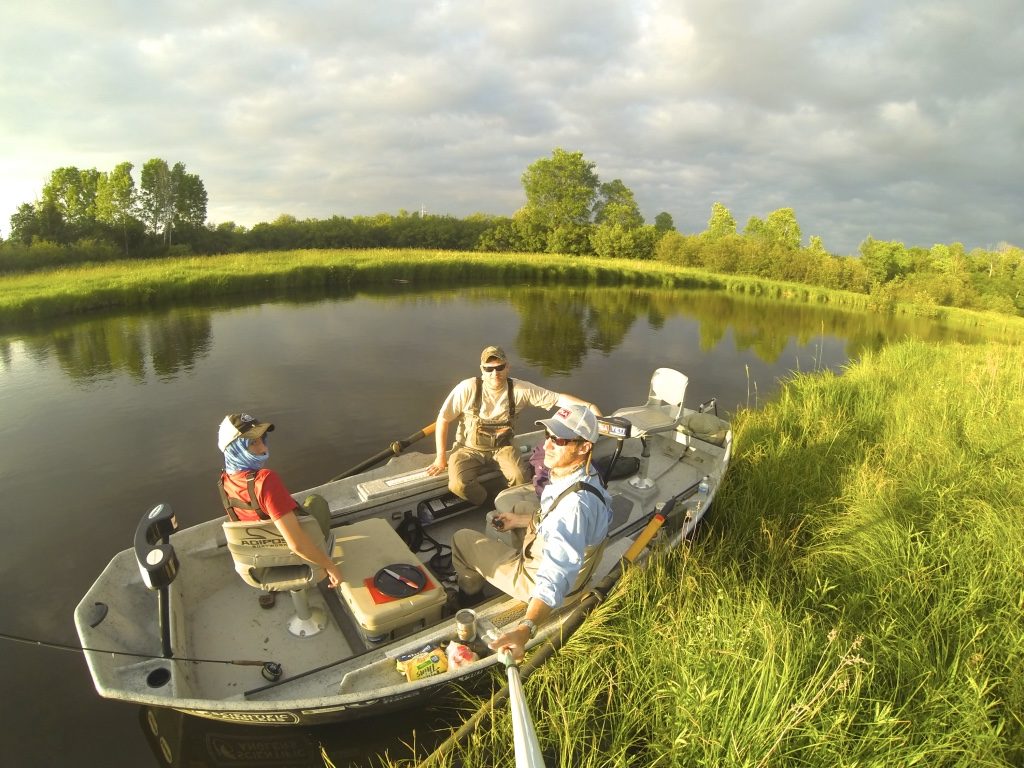 As any experienced fly fisherman knows, fly fishing is a skill that takes time, dedication and lots of practice to master. For kids, this can be a trying skill to learn. Frustration and boredom might ensue with some children, no matter how even-tempered they usually are. So before you set out to teach your kids how to fly fish, take these next tips into consideration.
Be Patient
Kids have short attention spans. Be patient with them. Try short fishing trips the first few times, and make it about having fun rather than catching fish. The main goal, after all, isn't about fishing but developing a love for being on the water and connecting with nature. Over time, they will become more proficient, and the real fishing can begin.
Teach the Basics
Don't dive off the deep end with all of the fly fishing odds and ends. Start with the basics: rod, reel, line and fly. Teach them the proper ways to hold and cast the rod, straight over the shoulder. They don't have to know everything all at once; overloading them with too much information may overwhelm them and lead to a poor experience.
Get the Gear
One of the great things about teaching your kids to fly fish is that they get new gear. It's part of the whole experience, so outfit your kids with good boots and a quality vest (We suggest Carhartt's line of fishing gear). A decent rod and reel that won't break the bank is instrumental. Temple Fork Outfitters has combo pack for youngsters at less that $160- The Bug Launcher Kit will have you ready for the water in no time. This will help them feel more connected to the sport.
Set Goals
Kids work well with clearly defined and achievable goals. This can include casting skills or knot tying. If you start with casting practice, we recommend challenging the kids to aim at larger objects, slowly working down to smaller ones. Learning these crucial skills early on will make your kids expert fishermen later in life.
Offer Praise
Kids need feedback when learning a new skill. Let them know when they are doing something right. It can be as simple as a "good job!" or "great cast!" This affirmation will feed their confidence and encourage them to keep working to get better.
Keep It Fun
Remember, your kids are just kids. They won't master this skill for months, weeks or even years. And that is okay! You are laying the groundwork for a great life skill. Keep it fun so they will continue to enjoy the sport for years to come.
Make it Short
Far too often we want to make an afternoon or day outing. Most kids have an attention span lasting no more than 20-30 minutes. Better to keep it short, allow the kids to break up the monotony and catch frogs & turtles or look for snakes. Grab a submerged log and a few rocks, turn them over. I have yet to meet a child who was not amazed at all the little bugs who live in the underwater world we are enthralled with. This should open a page for life long passion of natural sciences.
Local Resources
Don't forget that you are not the first to try to get your child to love the river or lake as much as you do. Find your local Trout Unlimited Chapter & Federation of Fly Fishing, attend a meeting and get involved. Both groups are eager for younger and new members and often have an annual children's event aimed at exactly what you may be trying to do. When other kids see friends who are getting involved and active in river clean-ups or fly tying events, they are more likely to stay interested.
Don't Forget the Fish
What is fishing without the fish? Don't forget to teach your kids about the different types of fish they might be catching. From trout and panfish to salmon and bass, rivers and lakes are full of interesting creatures. You can even include the best flies to use when fishing for the different types of fish. Just don't get too technical. For instance, smaller flies are used for smaller fish because their mouths are smaller. You could also talk about using specifically colored flies because of the surroundings. These are all crucial parts of fishing that often get overlooked for the more fun things, like casting.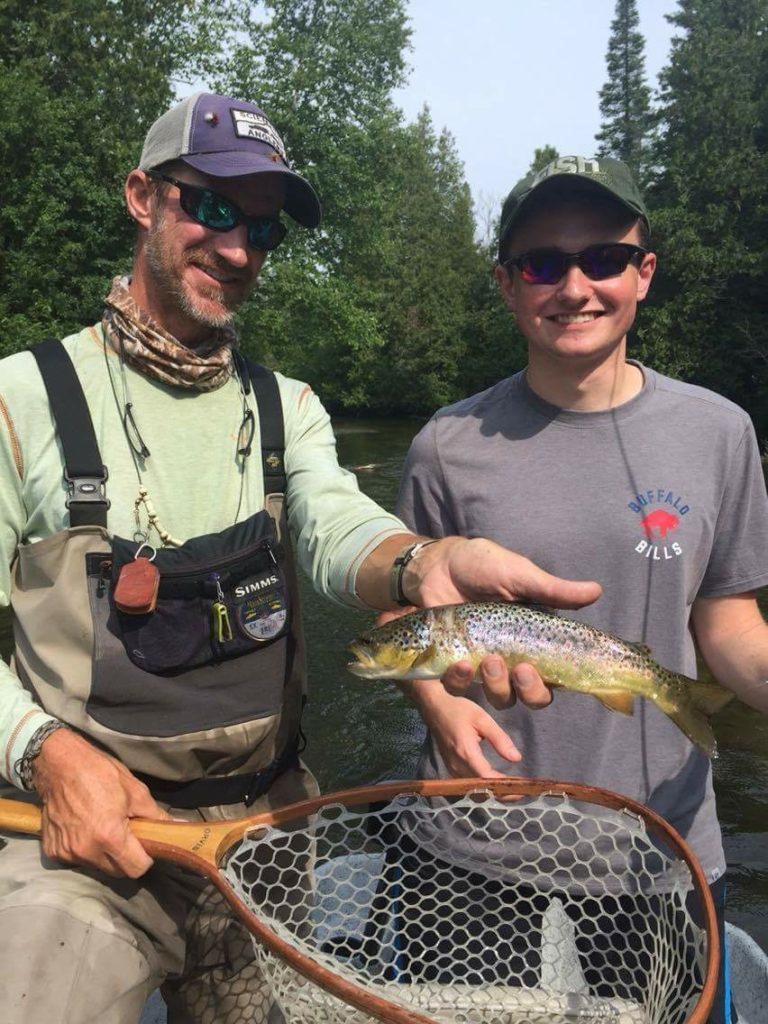 We hope you and your kiddos have a great time learning to fly fish. Don't forget the gear for your kids as well as yourself. It might be time for a new vest!