It is often hard to get a piece of technical equipment, and attempt to give it a fast yet efficient review. First you must do back ground check, compare it to other pieces in your arsenal, and get others feedback. Then, quick, go out, run it hard through its paces and come back to write about how well it performed, or didn't. I often find I don't really fall head over heels with something until after a few seasons of use and I can look back on all the wonderful places we have been and adventures endured. Being a 'vest' angler for many years, and having tried the various hip pack and waist pouches, The Toketee Vest from UMPQUA FEATHER MERCHANTS did not disappoint.
From the very beginning it felt comfortable and right. I like the slate gunmetal grey with red accents and nipper nobs for ease of attachment. Appropriate number of pockets, yes. I used to have the Orvis Vest years back with 32 pockets, and believe me, I could pack every one of them, only to not find what I was looking for when I needed it. Versatility of hooking up with the Surveyor 1100 Backpack for hiking in over night or for deep into the jungle full day excursions. It is only a matter of two quick snaps and it is converted and allows plenty of storage for wandering a salt or mud flat for your specified quarry. Plenty of internal storage for floatant and leaders. Shoulder straps that are not cumbersome, but rather comfortable and durable.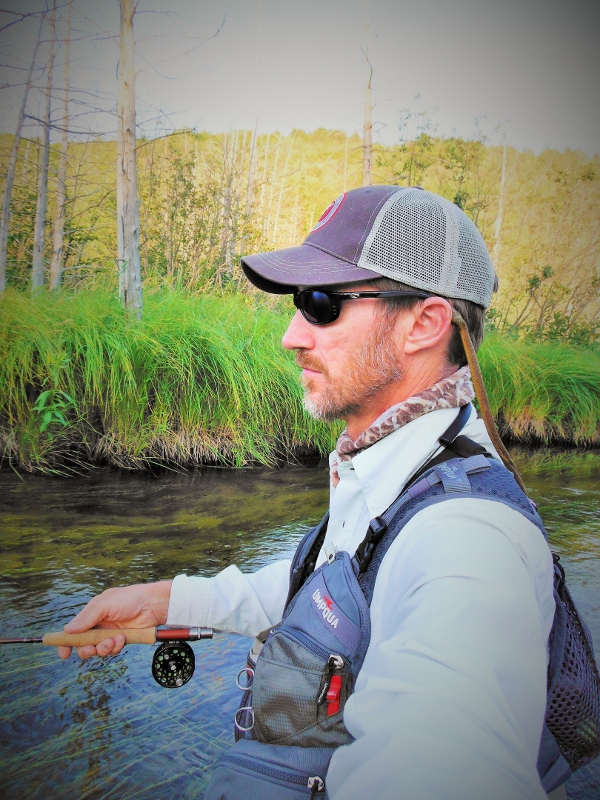 The essential fly-fishing vest. The Toketee's smart and streamlined features turn "less is more" into simply "more". All boxes and accessories are readily accessible via unique cross-body pocket orientation. Neck fatigue is eliminated with fully cushioned shoulder-straps and a supportive back-panel. Mesh back and side-panels keep you cool during the summer months and hand-warmer pockets keep you toasty on chilly mornings.
The list of features include>
• One-size-fits-all shoulder and torso adjustment
• Eleven pockets, including two stretch-mesh tippet pockets and large bellowed back pocket
• Six internal stretch-mesh accessory pockets, including four horizontal, cross-access floatant/desiccant pockets
• Internal key clip
• Two molded barbless fly rigging stations
• Eight coated web attachment loops/retractor stations, including two, easy-grab hemo loops with raised retainer sheath
• Fully cushioned shoulder straps eliminate neck fatigue
• Back D-ring and web loops for net attachment
• Tricot-lined guide hand pockets
• Front buckle allows use without zipper to stay cool
• YKK zippers with loop primary pulls and sticky, micro-textured secondary pulls
• Integrates w/Surveyor 1100 Backpack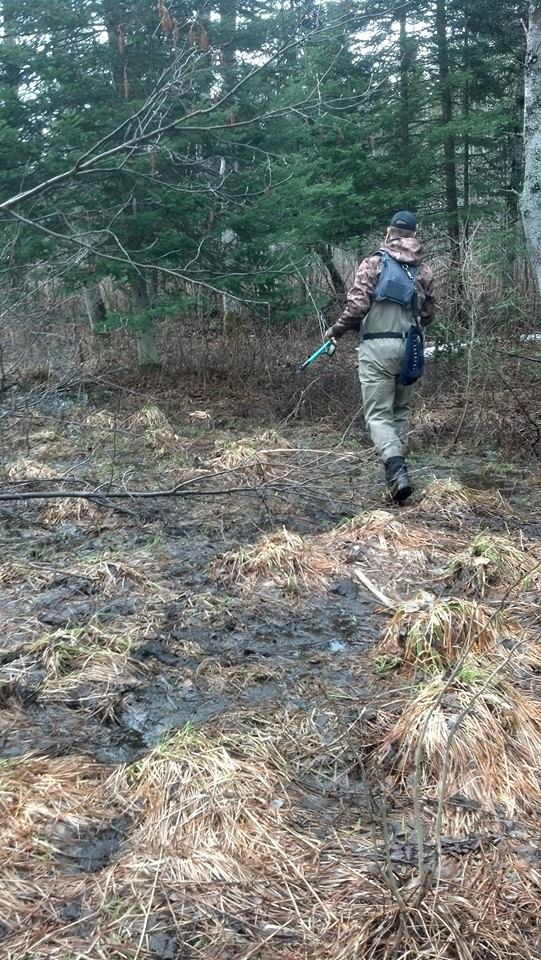 This vest has everything you need, nothing more and nothing less. I would recommend heading out and purchasing your next all season soon to be favorite vest that won't be stashed under a pile of hoodies.