Welcome
We offer a personalized approach to fly fishing and a little "bug" lesson just for fun.

In Michigan, you are never more than three and a half miles from a body of water. We are blessed with an abundance of great fishing and beautiful scenery. Take a trip down the first designated Natural & Scenic River and find your own serenity. All four seasons in northern Michigan offer spectacular fishing opportunities.
Favorite Quotes
Three-fourths of the Earth's surface is water, and one-fourth is land. It is quite clear that the good Lord intended us to spend triple the amount of time fishing as taking care of the lawn. ~ Chuck Clark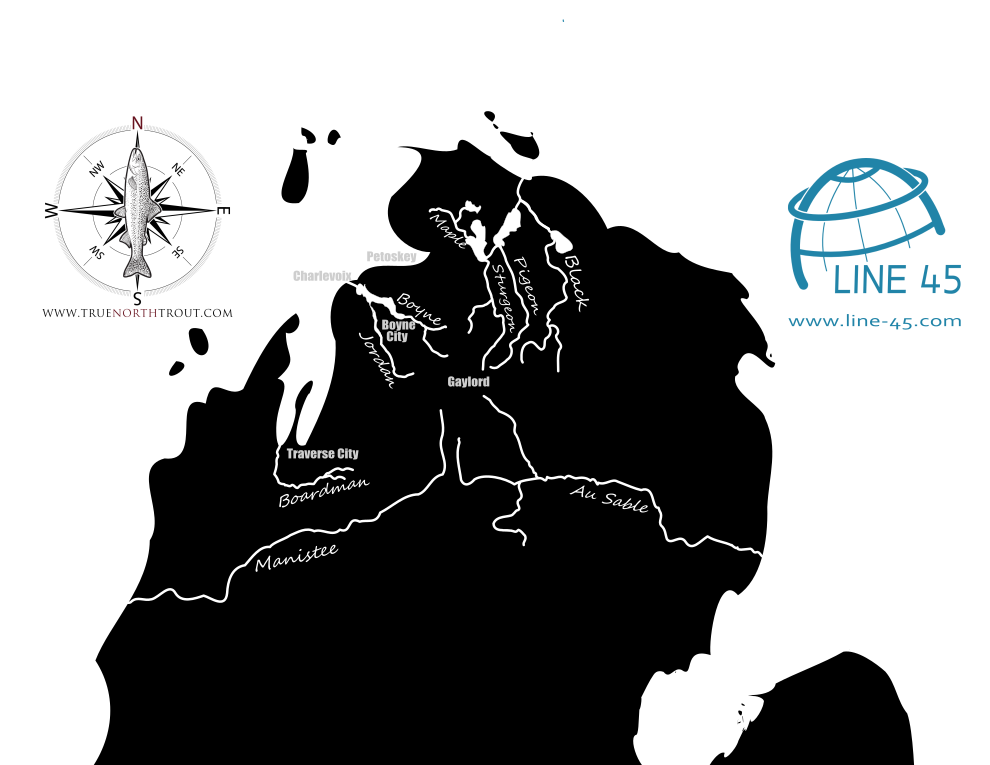 The Rivers
Northern Michigan has such a diversity of water to fish from season to season. Whether you choose to seek solitude and beautiful scenery or opt for a path more traveled with anglers on every other bend, northern Michigan has what you are looking for.