My angling buddies have long ribbed my use of the 45 gallon Utility bucket for my wading gear transport from river to river. I do have to clarify, it all began with the use of the 'family' Jeep Commander and my wife the Boss not wanting it to look like an old roadside relic from someone's front yard in the U.P. So I found that I could easily throw my wet boots and waders, along with my fishing vest and a small cooler or gear bag neatly and quickly in this large tub that keeps my sometimes muddy and eternally funky gear from oozing on the back seat or in the bed of the fishcar. I still use my Utility bucket, but last year my younger brother surprised me with the TACO BAG from SIMMS on my birthday. I had seen them but didn't really think this was an accessory I needed to add to my expanding fishing gear collection.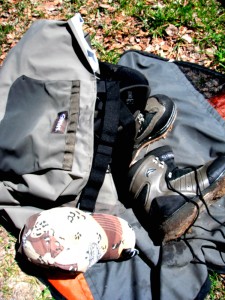 My brother bought it based on two criteria. A) it was a hair under $30, which is difficult to find in the plethura of items in the various fly catalogs out there. It is even less expensive than the Windstopper Fleece Hat from SIMMS, that I could not live without. and B) he knows I am a sucker for all gear with SIMMS on the label.
A full season later, I can attest that this IS an item I am very happy to have in my arsenal. I keep my Freestone Waders and a back-up Hodgman Wadelite waders along with two pairs of wading boots and my Simms Rivershed longsleeve or my Patagucci R1 for those unpredicted chilly mornings. This Bag has room!! It doubles as my changing platform when out in the brush and tends to appeal to my anal retentive qualities in the fact that I keep my stuff all in one place and I don't leave a snail trail of impervious river slough muck on the back seat of Mom's Grocery-getter. I can't express how 'happy' I have been with the use of a very simplistic device. It has a dual zipper enclosure, allowing for access from either side. There is a vented durable mesh liner along the top for giving your dank waders a chance to breathe and not attain the 'slept-in-for days' fragrance (they do need to be opened and aired out after as many a couple of trips lest they may get musty). The changing platform has saved my tender white feet from being poked by more than a few tiny pine needles and prevented unwanted rocks and dirt from entering my wader pants. Overall, for less than a dozen streamers, this bag will last for many seasons and has the potential to be the best unknown accessory you never thought you needed.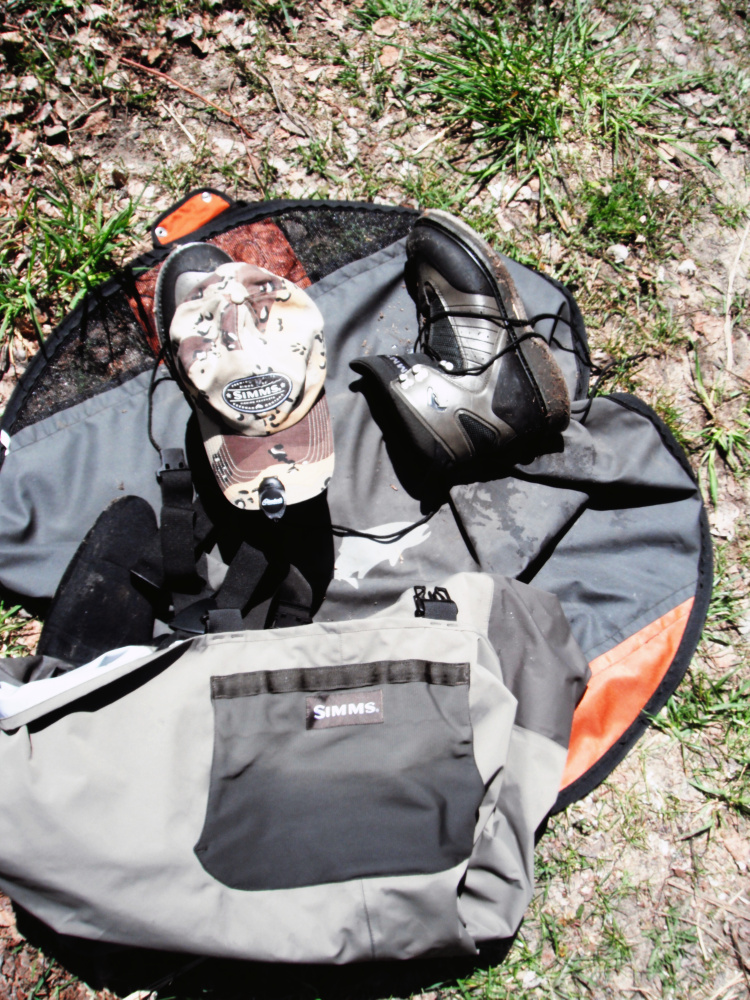 I highly recommend you grab your very own TACO BAG from your nearest local Fly Shop before they become a relic of the past and I have to revert to the now beer filled Toy filled Utility bucket. I now use my utility bucket to collect garbage and streamside debris. It is a much better use.
Tight Lines,
Koz